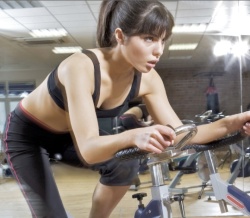 During any given class, it's not unusual to hear

BYKlyn Master Instructor, Kat Piola

cueing her riders to breathe deeply and to engage their core power, quickly followed by a "but don't hold your breath!" And this morning, during

BYK-lates

(Cycle + Pilates), she placed a lot of emphasis on those breathing techniques that are so key to our Pilates practice. But let's dig a little deeper... what about breathing on the bike? or on the run? or during a bench press for that matter? Does breathing really make a difference in our workouts? The answer is

YES.

Here's why...

Check out these articles we like by

Spinning.com

&

Greatist

.

(And breathe easy... there won't be a test tomorrow)