Shane Blouin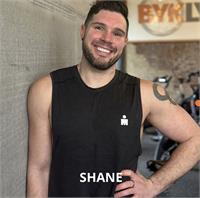 Name: Shane Blouin
Hometown: Sarasota, Florida
Why BYKlyn? The diversity within the BYKlyn community is a beautiful thing and it's a big part of why I love this studio.
What's your class really like: I coach a performance power party, high intensity ride. Music is important to me so I create beat driven rides that also have purpose and result-oriented programming built into them.
What's your music vibe: Top 40, remixes and really good oldies!
Life beyond the BYKbox: Outside of BYKlyn I play kickball, I bake A LOT, I also create costumes for fun or for parties.
Anything else you want us to know:
I spent most of last year living on an island... from Ometepe, Nicaragua to St Croix, USVI... yes, it was amazing and no, I will never take a hot shower for granted again!
IG: Shaners.duh
Spotify: Shane Blouin
Shane Blouin instructs the following:






THE BYKlyn Experience: 45 minutes of high intensity cardio in our BYKbox to AMAZING music fitting the ride. Hills, Flats, Sprints, Intervals. This is a "no push up zone".




BYKlyn full body workout: 45 minutes of raging cardio followed by a 5-minute arm sizzle and chisel to the right of the bike!