Ifrat Syeda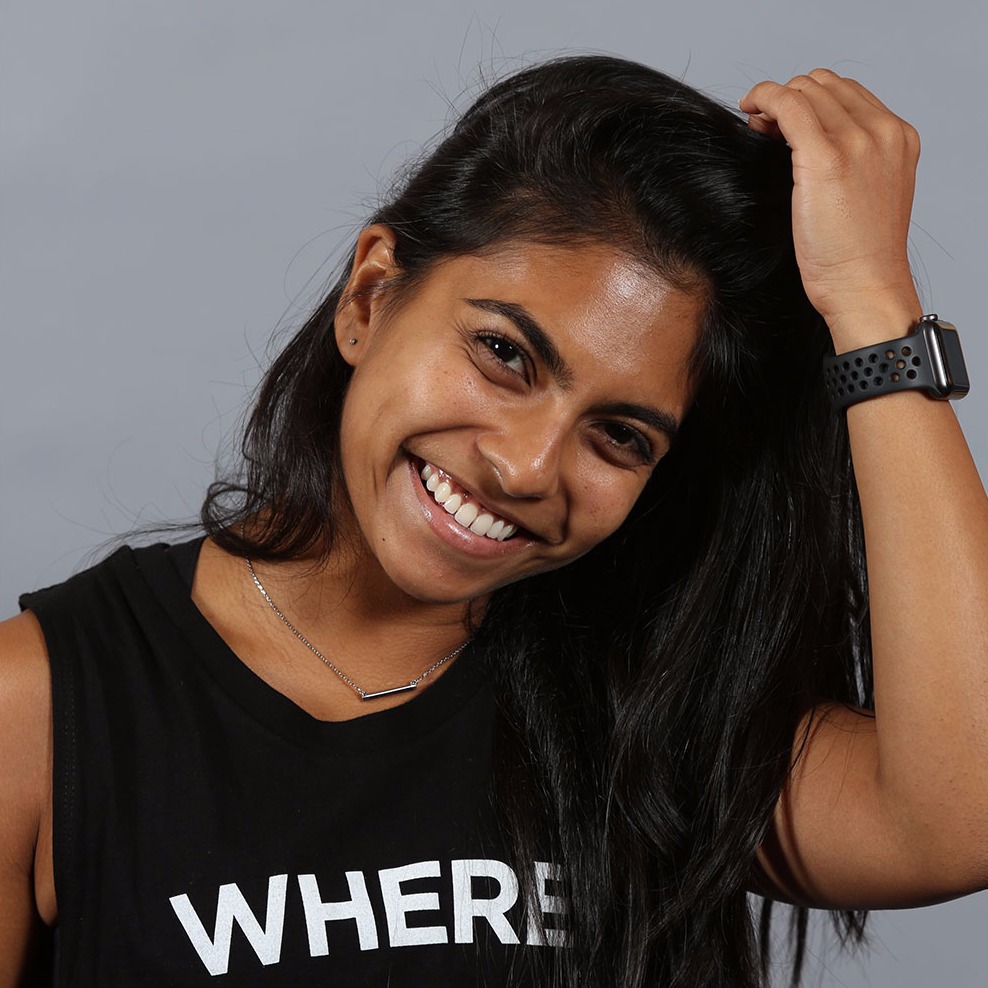 Name: Ifrat Syeda
Hometown: Brooklyn (We go hard!)
Why BYKlyn? Did you know that BYKlyn is where I got certified to teach indoor cycling? It's true! In that certification, I met Amy, other instructors like Kat, and Eric, and the ever so cute Penny! It was, as cliche as it sounds, love at first sight. I fell in love with the other instructors, the riders, the studio, the community as a whole. I couldn't deny it, couldn't stay away from it. Even after moving to Harlem, I'll still do the commute down here to ride or to teach!
What's your class really like: I truly believe that we are all athletes. And so we train like one! No push-ups. No tap-backs. It's sprints, hills, and drills all to the beat of the music with some bad jokes thrown in. Please laugh. It makes it SO much less awkward for the both of us.
What's your music vibe: Top 40's, techno, trap. But hey! If you've got a song in mind…come slide in to the DMs ;)
Life beyond the BYKbox: I'm currently finishing up my degree in human biology and chemistry, with a minor in psychology and Spanish. On the very rare occasion I've got some free time, I love to go hiking upstate, play ultimate frisbee in Central Park, and check out new coffee shops.
Anything else you want us to know:
I collect books and succulents.
Social Media info:
FB: Ifrat Syeda
IG: @ifratsyeda
Spotify: eeefrat
Ifrat Syeda instructs the following:
THE BYKlyn Experience: 45 minutes of high intensity cardio in our BYKbox to AMAZING music fitting the ride. Hills, Flats, Sprints, Intervals. This is a "no push up zone".




45 minute PureBYK Plus 15 minutes Madness in the front gym: Arms, Core, Glutes...Gulp!! Killer way to start the week. A TRUE cycling full body workout.




The 60 Minute endurance ride in our BYKbox to AMAZING music fitting the ride. Hills, intervals, sprints and serious sweat…it's all there and more. You might be scared…but don't be. Everyone loves the extra push!