Danielle Katz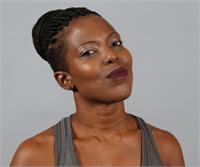 Danielle Katz has been teaching indoor cycling for over 8 years. She is a MAD DOGG Certified Spin Instructor, SCHWINN Certified Spin Instructor, and a Boot Camp coach. Her classes are designed to take the rider through a fun filled, high energy, intense experience. "I want to be that voice in your head telling you to "push it", "go a lil faster", "don't give up", "you got this". You see I'm all about the challenge, overcoming obstacles and confronting fears. My motto is simple: "Go Hard or Go Home!" Come prepared to work, sweat, dominate that bike and leave feeling like a super hero!
IG: Slydawtr1
Twitter: @Bkdoodles1
Danielle Katz instructs the following:
THE BYKlyn Experience: 45 minutes of high intensity cardio in our BYKbox to AMAZING music fitting the ride. Hills, Flats, Sprints, Intervals. This is a "no push up zone".




40 minute PureBYK Plus 5 minutes Madness: Arms, Core, Glutes...Gulp!! Killer way to start the week. Everyone needs that extra boost.




Songs that Shout Out the good ole US of A! East Coast, West Coast, Dirty South and da Bay. Represent where ya from. So who's comin? Snoop, Biggy, Jay, Drake, Rick Ross, Eminem, Kendrick Lamar, Outkast, lil Wayne. Told you this would be good….