(function(i,s,o,g,r,a,m){i['GoogleAnalyticsObject']=r;i[r]=i[r]||function(){ (i[r].q=i[r].q||[]).push(arguments)},i[r].l=1*new Date();a=s.createElement(o), m=s.getElementsByTagName(o)[0];a.async=1;a.src=g;m.parentNode.insertBefore(a,m) })(window,document,'script','https://www.google-analytics.com/analytics.js','ga'); ga('create', 'UA-102920276-1', 'auto'); ga('send', 'pageview');
Danielle Katz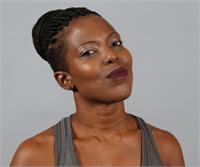 Danielle Katz has been teaching indoor cycling for over 8 years. She is a MAD DOGG Certified Spin Instructor, SCHWINN Certified Spin Instructor, and a Boot Camp coach. Her classes are designed to take the rider through a fun filled, high energy, intense experience. "I want to be that voice in your head telling you to "push it", "go a lil faster", "don't give up", "you got this". You see I'm all about the challenge, overcoming obstacles and confronting fears. My motto is simple: "Go Hard or Go Home!" Come prepared to work, sweat, dominate that bike and leave feeling like a super hero!
IG: Slydawtr1
Twitter: @Bkdoodles1
Danielle Katz instructs the following:
THE BYKlyn Experience: 45 minutes of high intensity cardio in our BYKbox to AMAZING music fitting the ride. Hills, Flats, Sprints, Intervals. This is a "no push up zone".




40 minute PureBYK Plus 5 minutes Madness: Arms, Core, Glutes...Gulp!! Killer way to start the week. Everyone needs that extra boost.